Protein + Calcium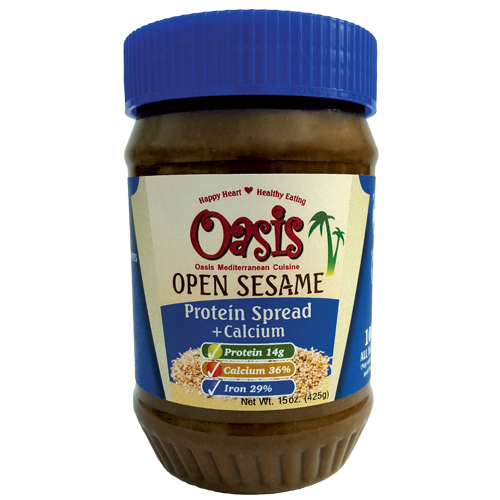 15 oz. 425g
Ingredients: Roasted Sesame Seeds, Pro-Veggie Blend [Pea Protein Isolate, Organic Brown Rice Protein Concentrate, Organic Hemp Protein Powder, Flax Seed Powder, Chia Seed Powder & Enzymes (Alpha Galactosidase, Protease 6.0, Protease 4.5, Peptidase & Bromelain)], Natural Cocoa, Xylitol, Natural Chocolate Flavor, Stevia, High ORAC Antioxidant Blend, and Sea Salt, Sesame Flour, Sesame Oil.
Nutrition Facts
Serving Size 2 Tbsp. 32g
Servings Per Container About 13
---
Amount Per Serving
Calories 225
Calories from Fat 135
% Daily Value*
---
*Percent Daily Values are based on a 2,000 calorie diet. Your daily values may be higher or lower depending on your calorie needs.