Original Whipped Hommus with Pita Crisps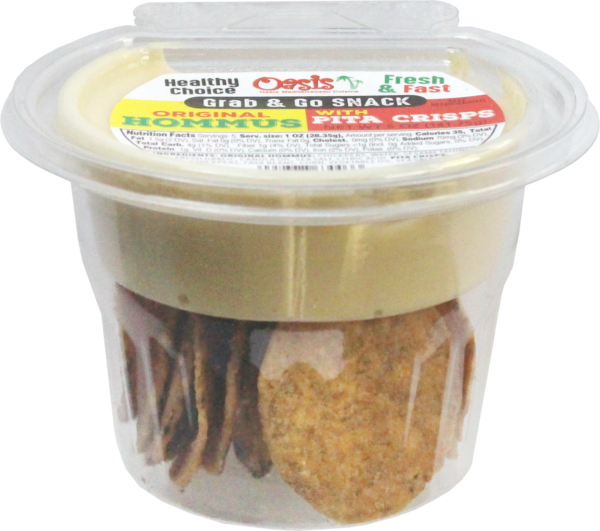 5 oz.
Ingredients: ORIGINAL HOMMUS [NON-GMO Chick Peas, Water, NON-GMO Sesame Tahini, Whipped Garlic, Lemon Juice, Sea Salt], PITA CRISPS [Chickpeas, Fava Beans, Corn, Vegetable Oil, Sea Salt]
Nutrition Facts
Serving Size 5 oz
Servings Per Container 1
---
Amount Per Serving
Calories 35
Calories from Fat 13.5
% Daily Value*
---
*Percent Daily Values are based on a 2,000 calorie diet. Your daily values may be higher or lower depending on your calorie needs.